Here's an entry for

's contest.
Parka Posy, in a pony version of her prom dress
[link]
.
Shiny~!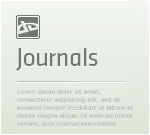 Contest! Win points or even a Tablet!EDIT: More characters added

Have you always wanted to have a tablet, but have been stuck with drawing with a mouse instead? Or maybe you're tablet is running old and you've been wanting another one.

Either way, look no farther!
I will be holding a contest with a Brand new Wacom Bamboo tablet as the top prize!

1st Place: 1 brand new Wacom Bamboo Tablet

2nd Place: 1 pixel icon + Full Custom Desktop set (10 Desktop icons, 1 background and 1 courser) + 2,000 :points: (Not interested in points? Then I can send you the same value in cash via Paypal instead!)

3rd Place: 1 Pony style drawing + 2 custom dress designs (Gala or human) + 800 :point
MLP is © Hasbro
Parka Posy is © =
ParkaPosy
artwork is © *
tt-n
Edit: Another Drawfriend post, thank you! (Source 2
[link]
)
Please, do not use or post my work without permission.